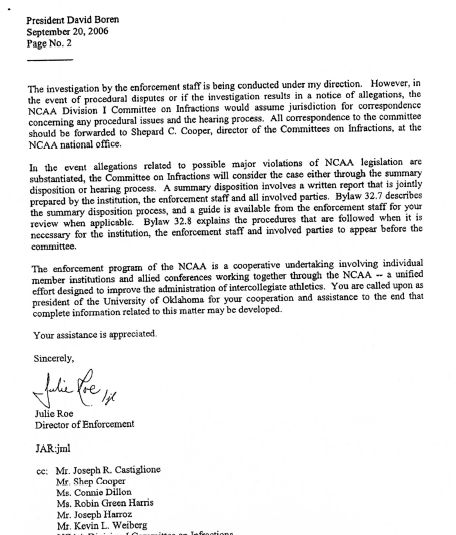 Tulsa World digs through Boren's trash.
I'm shocked, shocked I tell you that the University of Outstanding Morals and Dignity might be suspected of cheating.
Stoops will swear on a stack of visors that he had absolutely no knowledge of this.
Miles Brand just checked his watch and realized it's 4:07 and OU still sucks.