and you too, Frito Pie with cheese.
Shouldnt this be front page material?  I'm even more pissed I didnt stop in while I was in town for Christmas.
Think of all that cool, but yellowed Texas memorabilia in there.  That, and the Geronimo and John Wayne pictures.
All I know is, they better rebuild because I dont want to have to drive to Far West for my Frito Pie fix when I'm in town.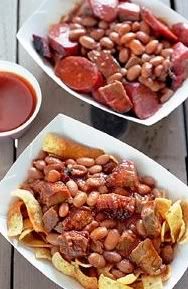 Glory!