Editor's Note: This column from Billyzane was submitted on Friday, but for a number of reasons, isn't running until just now. The numbers herein do not include statistics from this past weekend's games. Also note that the links within BZ's tables are not clickable. Formatting issues prevented me from properly publishing those tables. You can look up individual and team statistics galore at CFB Stats --PB--
What's this?  BZ hasn't completely given up on his allegedly "weekly" column?  That's right, friends, Playing the Numbers Game is back and better than ever!* Sorry for the hiatus. It was unplanned and arose out of a combination of factors.  There were a few real-life delays and a spectacular failure of a column I tried to write a few weeks ago.  Additionally, I haven't had any ideas for columns lately that really struck me as something I could run with.  I'm not a big fan of producing content as an end in and of itself.  I like to do something meaningful with these columns, not just spit out numbers and say, "Ooh, isn't that interesting?"  That's actually the point of this column: to delve deep where others might gloss.  And so with that in mind, I beg your forgiveness for neglecting my duties and hope you understand.
Click here to read the rest of this entry
And as it turns out, I recently did come up with an idea for a column I could really do something with when I contemplated the answer to AW's question about our Heisman favorites.  I postulated without any explanation (other than "this is a potential 'playing the numbers game' column") that Graham Harrell has to be in the conversation.  I had initial ideas for why  this is the case beyond the notion that any Texas Tech QB should be in the conversation just because of the numbers they put up.  Many of my basic, unexplained rationales for this belief were, a mere 8 minutes later, teased out by Texas Tech fan and champion of verbosity Red Blooded.  He added freshman phenom receiver Michael Crabtree to the list of Tech players that should be on the short-list for the Heisman.
Now, I must first say that this column is not going to be a Heisman Pundit retread.  I don't care who is likely to win the Heisman, nor is this a discussion of what criteria should go into a Heisman voter's decision-making process.  [Plus, I don't think I could ever be smarmy enough to properly emulate Heisman Pundit.]  Rather, this column has the narrow focus of figuring out how to evaluate the statistics of players who are allegedly "products of the system" in which they play relative to those who are not "system" players.  Perhaps this has a broader application, but I will focus primarily on the seasons of Michael Crabtree and Graham Harrell in this analysis.
*Please note: not actually better than ever.  Perhaps worse than ever.
This may seem counterintuitive considering I write a column trying to explain the college football world numerically, but I don't believe in absolutes.  I don't believe anything is certain.  One of my favorite quotes comes from the phenomenal history of American thought, The Metaphysical Club, which quotes French philosopher Charles Renouvier as saying, "Certainty is not and cannot be absolute. It is ... a condition and an action of human beings. ... Properly speaking, there is no certainty; there are only people who are certain."  The upshot is that everything exists only in relation to everything else around it, not independent of those surrounding objects and ideas.  For instance, you and I are certain that the statistics that Graham Harrell is putting up this year are excellent.  But there's nothing certain about the numbers themselves; their relevance only exists in relation to other numbers.  "Excellence" is not absolute.  It only exists in relation to the performances of others.  If Harrell put up the same numbers he's putting up now, but everyone else in the country was putting up better numbers, then his numbers would not be "excellent" even though, quantitatively, they were exactly the same.  Humans are certain of some things only because of how they relate to other things.  One thing is not certain on it's own.
Thus, we have the general principle, which I will ostentatiously term BZ's Theory of Relativity despite the facts that 1) I'm certain it has been stated before, and 2) it's not particularly profound in the first place.  And hey, just because this column isn't a Heisman Pundit retread doesn't mean I can't borrow one aspect of his oeuvre by stating fairly obvious ideas that everyone is aware of, decreeing it a Rule (oh, no I'm sorry, a "Heismandment"), and proclaiming myself an expert on the matter.  Done and done.
What does this have to do with "system" players?  You probably know where I'm going with this, but before I get there, we need to answer one burning question:
More descriptively termed, a "system player" is a player whom outsiders believe to be "a product of the system" of the football team on which he plays.  It's generally applied to offensive skill players.  This is quite possibly the most ridiculous thing you can say about a player because every football team has a "system."  If the system is the triple option, the zone read, the pro-style, the run and shoot, the Mike Leach offense, or something unnamed that doesn't look like anything special, it's still a "system."  Even if an offensive coordinator randomly picks plays out of a hat with regard for neither rhyme nor reason, that's a "system."  It's a stupid system, but it's a system nonetheless.
Thus, every player in college football is a product of the system their coaching staff has in place.  But only certain players are called out for being "products of the system" in which they play.  Generally, this happens when one system produces continually dominant numbers year after year without regard to personnel, particularly within non-elite football programs.  But the instances in which a players is called out as a product of their "system" reflects a subtle prejudice, pervasive in college football, against the forward pass.  Take Wisconsin's history of running backs, for example: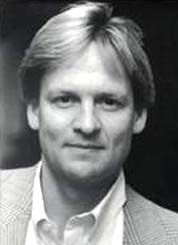 Did someone claim historical prejudice
against innovation?  Michael Lewis
would like to write a book about you.
If that's not a "system" for rushing akin to Texas Tech's for passing then I don't know what is.  But does anyone really call out Wisconsin's running back studs as "products of the system"?  Not that I've heard.  People will comment that Wisconsin always seems to have a good rushing game, but it's never in a derisive, "products of the system" sort of manner.  Hell, Ron Dayne actually won the Heisman!  But Texas Tech does something very similar with quarterbacks, and those stats are treated with derision as if "anyone" could put up numbers in Mike Leach's system.  
Now, that very well be true.  [Sonny Cumbie is exhibit A for anyone trying to prove that any scrub with a working arm, intelligence, and time in the system can lead the NCAA in passing at Texas Tech.]  But that doesn't necessarily mean that a Tech QB's performance should be discounted in the Heisman race just because the system he plays in promotes lots of passing.  Not all the Tech QB's produce at the same level.  The question becomes: how do you compare Texas Tech QB's (and the wide receivers who catch their passes) to other QB's and WR's throughout the country who play under different systems?
Take a look at the national leaders in pass yards per game so far in 2007:
And now the leaders in receiving yards per game thus far in 2007:
Both Harrell and Crabtree look pretty impressive, stats-wise, compared with their national competition this year, especially Crabtree (17 TDs?!  30 more yards per game than anyone else?!).  But then comes the inevitable, "Yes, but Mike Leach is a pirate madman" statement.  Which isn't totally unreasonable considering how much Leach emphasizes the pass.  Of course, if you're going to qualify Tech players' accomplishments that way, you also need to qualify the accomplishments of someone like Brian Brohm who operates in a more conventional-looking pass-first offense and someone like any USC quarterback who plays with so much talent surrounding him that Harrell doesn't have at Texas Tech.  By explaining how to deal with comparing players like Harrell and Crabtree to the rest of the country, I'm not saying that the stats of players from the rest of the country are somehow "normal," and we're not just recalibrating Tech's numbers to that "norm" for easy comparison.  If you try to make sense of Texas Tech players' numbers in the context of the Mike Leach system, you have to do that for everyone else in the country too.  Remember: everyone plays in a "system."  With that in mind, we press on...
Remember when I said that everything exists only in relation to everything else – that Harrell's numbers only have meaning in comparison to everyone else's?  I didn't just mean within the season in which he played.  Sure, looking at that first chart in this section sure makes him look impressive.  But as we know, the offensive system in which he and Crabtree play is designed to promote passing and receiving stats.  How do we account for that?
It's all relative.
Harrell and Crabtree are performing excellently relative to the top QB's and WR's throughout the rest of the NCAA, but the real question is how are they performing relative to other players who have also played within the same "system"?  How are they doing compared to their predecessors?  That comparison will give us a much deeper understanding of whether it really is "the system" that is generating all these numbers for Harrell and Crabtree, or whether what they're doing is special even for the system they're in.  Here's a look at the performance of Harrell so far this year (with projections for the full year – not including a potential bowl game) compared with the Texas Tech QB each year since Leach took over (the bolded numbers are the category leaders for all the efficiency statistics):
What do you see?  I see a guy who's outperforming every other "system" quarterback who's come before him.  There are only two efficiency categories in which Harrell is not the best Tech QB under Leach: 1) yards per completion, and 2) completions per touchdown (TD every X completions), both led by B.J. Symons in 2003.  That means that when Symons completed passes, good things happen more often than when Harrell completes passes.  However, the problem was, Symons had trouble actually completing passes: he had the second worst completion percentage of any QB under Leach and threw way more interceptions too.  In comparison, Harrell in 2007 has a staggering 72.6% completion rate and the best rate of completions to interceptions (INT every X completions) of any QB under Leach.  His TD to INT ratio is likewise phenomenal relative to the other Tech "system" quarterbacks as well.  Further, Harrell's passing efficiency rating is through the roof for this system, as everyone except Kingsbury in 2000 (Leach's first year at Tech) has a QB rating in a 15-point range from 136-151 and Harrell's rating is a full 15 points better than the high end of that range!
Perhaps you can attempt to explain away Harrell's statistical dominance of the rest of the country as being a byproduct of "the system" in which he plays.  But how can you try to explain away the fact that no one else within that "system" has ever come close to doing what Harrell is doing this year?  If Harrell is outperforming every other "system" quarterback that's come before him by this wide a margin, then maybe we're putting too much stock in the system itself.  Maybe we should instead be looking at Harrell as someone who takes whatever offensive system he's in and exploits it better than anyone else has ever been able to do.
If Graham Harrell's numbers reflect a player exploiting his offensive system like no one has ever been able to do before, then what Michael Crabtree is doing this year reflects someone who's making sure of not only that, but also that no one in the future will ever be able to duplicate his feats either.  Here is a similar chart for Mr. Crabtree with Tech's leading receiver for each year of the Mike Leach era:
This is just a sight to behold.  Prior to this year, the most prolific season any Tech WR had was by Joel Filani in 2006.   In 13 games, Filani caught 91 passes for 1,300 yards and 13 touchdowns, good for #3 in the country in receiving yards per game and #5 in the country in receptions per game.  Now look at Michael Crabtree's numbers so far this year (through 8 games): 88 catches for 1,320 yards and 17 touchdowns.  He has equaled the best season by any Tech WR in the Mike Leach system in only eight games!  
In the earlier chart comparing Crabtree to other elite WR's in the 2007 season, I noted that he is averaging 29 receiving yards per game more than anyone else in the country.  You could attempt to counter, "Yes but...Tech passes so much that of course he'll have so many receiving yards.  It's the nature of the system to pile up stats."  But then I tell you that Crabtree is averaging not just 29, but 65 more yards per game than any other receiver in the history of Texas Tech football under Mike Leach!  How do you explain that away?
One possibility is that the Texas Tech offense is generally predicated on spreading the ball around to as many different receivers as possible, which is why individual Tech receivers don't generally put up numbers as gaudy as the quarterback counterparts.  This is true.  And you could say that the reason Crabtree is putting up such big numbers this year is that Harrell doesn't have a whole lot of other good receivers to throw to, so Crabtree gets a higher percentage of the yards than his predecessors did.  It's undoubtedly true that he gets a higher percentage (see the corresponding column in the chart) than his predecessors, but how do we know that this is because Harrell doesn't have other good options rather than it merely being a result of Crabtree's excellence?  I could counter by saying that it's even more amazing what Crabtree's doing considering that he's doing it in a system designed to not make any one receiver the primary option.  The proper explanation, I think, lies in the following chart, comparing Crabtree's projected 2007 stats, Danny Amendola's 2007 projected stats, and Joel Filani's 2006 stats:
Danny Amendola's 2007 stats compare similarly to Filani's 2006 stats.  Amendola averages more catches per game and more yards per game than Joel Filani did last year.  Filani got more done with what he had in 2006, averaging more yards per catch and many more touchdowns than Amendola averages this year.  But the point is that Amendola's 2007 stats are pretty comparable to Filani's 2006 stats (better in some places, worse in some places).  But remember, Joel Filani in 2006 had the most prolific year of any Texas Tech receiver in the Mike Leach era.  So Danny Amendola is having what, prior to this year, would be arguably the best year of any Tech WR under Mike Leach ever, and even with him on the field at the same time, Crabtree is still dominating unlike any other wide receiver that Tech (or, likely, the country) has ever seen.
What Michael Crabtree is doing this year is perhaps the single greatest feat by a wide receiver that college football has ever seen.  Certainly that I've ever seen.  But no one's talking about it outside of semi-obligatory "this freshman is pretty good" talk.  All because of "the system" that Mike Leach runs at Texas Tech.  But that's a cheap cop-out for people who don't want to think.  Look deeper into the system and remember BZ's Theory of Relativity, and you can actually see for yourself how staggering these accomplishments are rather than just reflexively discounting everything a Texas Tech player does.
And just for the hell of it:
PIRATES!